Plot 319: Landward&nbsp - miscellaneous plot locations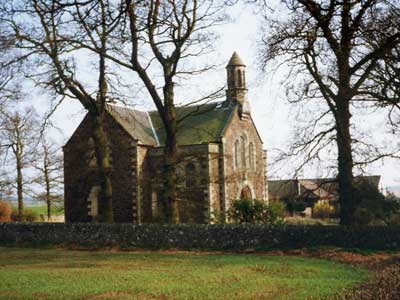 This map is an indication of the plot location and size only, and should be used with caution.
Red shading is the plot concerned; yellow indicates a sub-plot created from this one - click the marker to follow the link; green indicates a plot added to this one, or a smaller plot contained within it; blue indicates a plot whose location and/or dimensions are uncertain.
This plot:
Plot ID
Area
Lot Number
Size
Description
Notes
Properties
319
Landward
miscellaneous plot locations
Map for locations only - not an actual sasine plot.
Sub-plots created from this plot :
| Plot ID | Area | Lot Number | Size | Description | Notes | Properties |
| --- | --- | --- | --- | --- | --- | --- |
| 166 | Causewayhead | Justfield, The Holes | | + 2 rigs of land | | Chesterhill (present-day) |
| 172 | Friarton | Seggieden | 1/8 acre | pendicle of ground & houses | | |
| 186 | Friarton | Forgan Church | 2 roods 5 ells | | | |
| 209 | Inverdovat | North Common, now Northfield | field of land | with salmon fishings in Tay | | Northfield Farm |
| 211 | Inverdovat (later Tayfield) | | whole Tenandry | later called Tenandry of Tayfield | | |
| 220 | Morton | whole estate | | | | Morton estate |
| 385 | St Fort | estate (various) | | | | St Fort estate |
| 395 | Birkhill | estate (various) | | | | Birkhill estate |
| 396 | Kirkton & Mountquhanie | estate (various) | | | | Kirkton & Mountquhanie estate |
| 702 | Friarton | Forgan Church Cottage | 49.75 pol | | (Forgan Church Kirk Session) | Church Cottage |
Sasine Abridgements (in reverse order):
| Ref | In Brief | Abridgement | Registered | Plot IDs | |
| --- | --- | --- | --- | --- | --- |
| 1893.00730 | Comerton Home (not in Forgan parish) - Arthur W Smith sells to Trs for Newport Childrens Home | Disp by Arthur William Smith clothier Dundee with consent to Trs under Deed of Constitution of Newport Childrens Home executed by Trs of dec Christina Robson or Curr of 2 roods 35 falls grnd & dw houses etc t/on : N road to Saint Ford bounded on E by turnpike from Cupar to Dundee Waterside, part of Estate of Leuchars, in parish of Leuchars. | 17 May 1893 | 319 | |
Abbreviations in the notes
t/on - thereon; t/p - turnpike; dw - dwelling; ho - house; pt - part; pce - piece; grnd - ground; bldg - building; Tr/Trs - Trustee/Trustees; dec - deceased; ... - words omitted; pol - poles; yd - square yards; : - bounded; rd - road; ' - feet; " - inches;
Basic Types of Sasine Abridgements Worked example explaining the sasine transactions on the property pages Sasine entries - background information and explanation
Names in Sasines: